Note: To use these, select "Edit". Copy the code you want to use and paste it in your OC's infobox/profile. Always be sure to leave the page as it was, please. Copy your selected code and then leave the page without saving any changes. Using the "Back" button is recommended.

Note 2: If you have any questions please ask me on my Message Wall.
"
I thank my teammates for letting their men blow by them
"

— HERE YOU CAN INTRODUCE THE NAME.
Kanpashi Aburasaki


Name
Kanpashi Aburasaki
Kanji
大きな男の男
Vital Statistics
Gender
Male
Age
16
Height
6'9(206cm)
Weight
226 pounds
Professional Statistics
Team
Teiko Junior High, Seiho High
Position
Center
Talent
Blocking, Hook Shots
First Appearance
Seiyū
Image Gallery
Kanpashi Aburasaki (大きな脂肪, Aburasaki Kanpashi) is the Successors of the Miracles  center. He is the best interior defender in Japan and because of this he is nicknamed Skyhook (スカイフック, Sukaifukku) and Rim Protector (リムプロテクター, Rimupurotekutā). Aburasaki is such a defensive threat that even the ace of the Successors of the Miracles  has trouble bypassing him. Aburasaki helped Teiko Junior High win three consectutive championships in middle school. In high school, he became the ace for Seiho High. He is currently playing for Seiho High as an underclassmen at center.
Appearance
Aburasaki is an extremely tall man who stands at 6'9. He has brown hair that comes down onto his forehead in the form of bangs. He has dark brown eyes and a unwavering gaze. He is a very non-expressive person who is known to have a neutral face at most times. A common exception to this is when Aburasaki gets mad. Aburasaki wears many different clothes but he is usually seen sporting a black sweater with a scarf and a pair of jeans. Aburasaki sports the number 4 on the court for unknown reasons.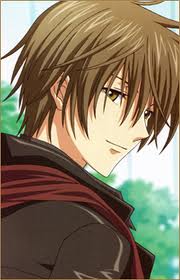 Personality
Kanpashi is a very non-expressive character who barely talks. He will usually have a neutral face unless he is angry or playing basketball.