Note: To use these, select "Edit". Copy the code you want to use and paste it in your OC's infobox/profile. Always be sure to leave the page as it was, please. Copy your selected code and then leave the page without saving any changes. Using the "Back" button is recommended.

Note 2: If you have any questions please ask me on my Message Wall.
"
My type of basketball is about how to create space, how to maneuver, how to get your shot off
"

— HERE YOU CAN INTRODUCE THE NAME.
Arpan Zerro


Name
Arpan Zerro
Kanji
インド人の
Vital Statistics
Gender
Male
Age
16
Height
6'3(191cm)
Weight
158 pounds
Professional Statistics
Team
Teiko Junior High, Tōō Academy
Position
Power Forward
Talent
Post Offense, Zone
First Appearance
Seiyū
Image Gallery
Arpan Zerro (茶色の男脂肪, Zerro Arpan) is the vice-captain of the Successors of the Miracles. He is currently the ace of Tōō Academy and is also a member of the Successors of the Miracles. Arpan is also known as Mr.Finesse (フィネス, Finesu) and Shake N Bake'</span> (シェイクと焼く, Sheiku Yako) because of his innate talent to score the basketball near the basket. He helped lead Teiko Junior High to three consecutive championships and was eventually recruited to Tōō Academy. He now plays as the double-ace for Tōō Academy alongside Leon Kaizer .
Appearance
Arpan is a tall and well-built man. He is 6'3 and weighs 158 pounds. Arpan is usually always smiling or smirking. This is because he is a very expressive person who shows his emotions. Arpan's face totally changes when he plays basketball. He will become very serious and will show no expression on his face. This is because he is completely focused on the task at hand. On the court, Arpan wears the number 7 as he believes it is a his lucky number.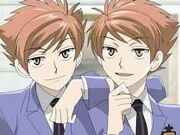 Arpan is known to be classy and professional when he dresses. He is usually seen wearing a light blue suit with light blue dress pants. He also wears a white collared shirt and a black tie along with this to complete his outfit.
Personality
Arpan is a very laid back person on and off the court. He has a very quiet person who stays quiet unless he feels the need to talk. This need only occurs during basketball games, hunger, or annoyance.